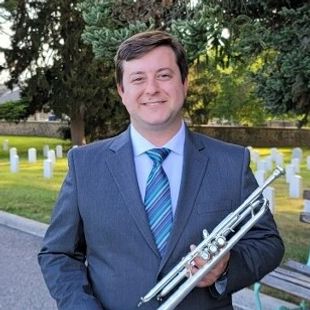 KEVIN CZARNIK
ROYAL OAK CONCERT BAND
Kevin Czarnik is the Director of Bands at Croswell-Lexington Middle and High Schools. He received a Bachelor's Degree in Music Education and Master's Degree in Instrumental Conducting from Wayne State University. He is currently in the Music Education PhD program at Oakland University.
Mr. Czarnik is an active composer and arranger for wind instruments. His works have been premiered by the Downriver Community Band, the brass ensemble at Wayne State University, and by his own students. His research in music has focused on John Philip Sousa's impact on the modern wind band instrumentation, the evolution of English Baroque trumpets, and the impact of early jazz on the compositions of Igor Stravinsky. He has assisted in presentations on the importance of chamber music in school music programs at the Michigan Music Conference and the International Trumpet Guild Conference.
In January of 2015, Mr. Czarnik was chosen to direct the Royal Oak Concert Band, where he has pioneered the works of John Philip Sousa. In 2016, he formed the Croswell-Lexington Community Band. Recent guest conducting engagements include directing the 2015 Blue Water Area Conference Massed Marching Band, the 2015 and 2018 Wayne State University Honor Bands, and the Royal Oak High School Wind Ensemble. He is in demand as a concert band and marching clinician. He is also a member of the Instructional Faculty for Blue Lake Fine Arts Camp, where he directs the Session III Vander Linde Band and teaches the conducting minor.
Mr Czarnik resides in Saint Clair Shores, Michigan. He enjoys fishing, hiking, and playing his trumpet.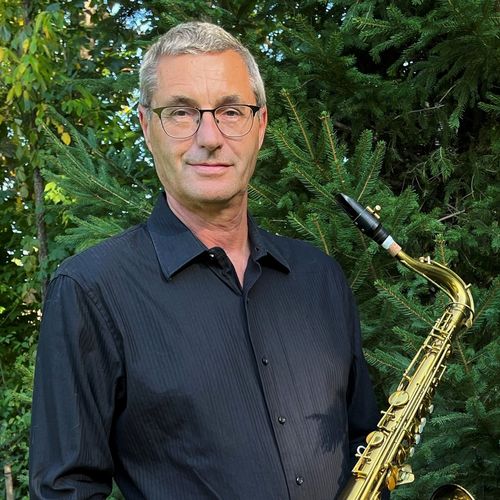 JAMES CANN
WOODWARD AVENUE JAZZ ORCHESTRA
Jim Cann has been performing and teaching woodwinds for over 30 years. Jim received a Bachelor's degree from the University of Michigan with adjunct studies in music theory, chorus, vocal training, and jazz improvisation. He played in the UofM Jazz big band while in Ann Arbor. He also studied under local jazz musicians including George Benson and Rob Pipho.
Jim currently teaches woodwinds and guitar at Milford Music studios. Jim has performed in various Detroit area big bands, jazz ensembles, and rock/pop dance bands over the years. He has played lead tenor in the Woodward Avenue Jazz Orchestra since Fall 2017 and became the music director in Fall 2022. Jim is also in several other small groups including a jazz combo and a cover band.
Jim resides in Commerce Township, Michigan. In addition to music, he enjoys life and his family.